S
Heliport Central Hospital
Open space heating for the UKSH in Lübeck
Object: Helipad of the new central hospital building at the UKSH in Lübeck
Scope: Total area approx. 700 m²
Substrate: Mastic asphalt
Period: July 2019
Used: WestWood® System "Open Space Heating".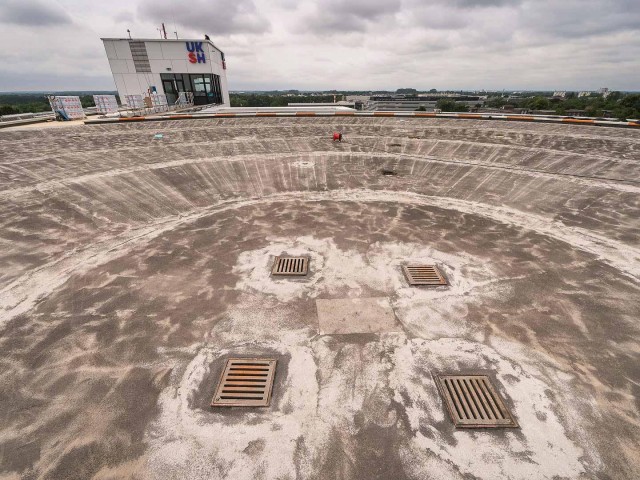 Robust PMMA system heats the heliport
A central clinic for patient care, research and teaching is being built at the Lübeck site of the University Hospital Schleswig- Holstein (UKSH). The new building wing has a heliport, the construction of which was executed with a mastic asphalt base layer including a bituminous welding membrane. For the safe year-round operation of the heliport, an open-air heating system was provided, which, in addition to economical operation, guarantees a low weight per unit area, a minimum construction height and the best adhesion properties to asphalt. Thus, the WestWood® system "open space heating", which fully meets these requirements, was used. The wearing courses also meet the air traffic control specifications for marking, coloring, skid resistance and slip resistance. And thanks to the heating level close to the surface, the fast, economical heating effect is given in snow and ice.