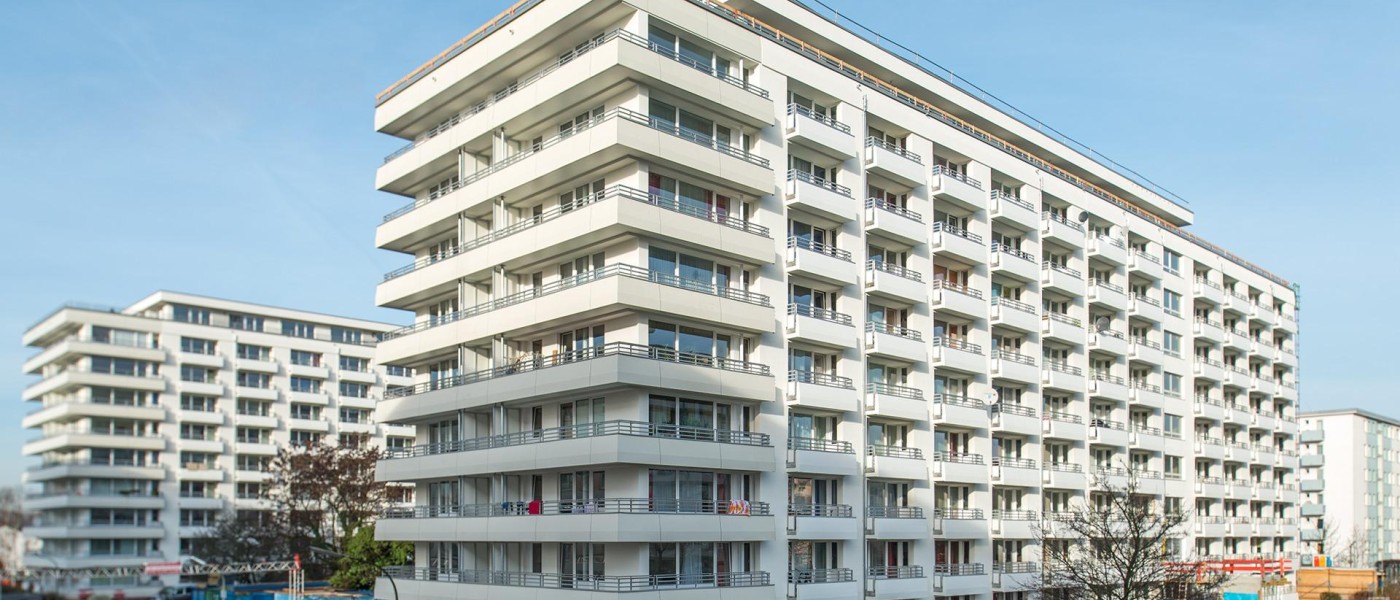 B
Residential complex Am Stutenanger
Energy balcony renovation
Object: Residential complex Am Stutenanger, Oberschleißheim
Scope: Balcony renovation incl. thermal insulation and fire protection, total area approx. 2,800 m².
Substrate: OSB, concrete and metal
Period: May to November 2015
Applied: WestWood® Weproof building waterproofing system with abP.
Energy-efficient balcony refurbishment with fire protection included
In the mid-1960s, 441 one- and two-bedroom apartments were built in the three residential blocks Am Stutenanger 6/8/10. As part of a comprehensive general overhaul, a good 2,800 m² of balcony area in the first construction phase of this flagship project, which is now getting on in years, was renovated in 2015 to make it more energy-efficient. The client's requirement was for a flame-retardant structure from insulation to finish. The solution implemented includes the permanently safe protection provided by the WestWood® Weproof system as a waterproofing and utility covering in one. The contract for carrying out the renovation measures was awarded to the regional specialist company E. Auer GmbH from Unterschleißheim, which was able to convince with manpower, experience and competence.