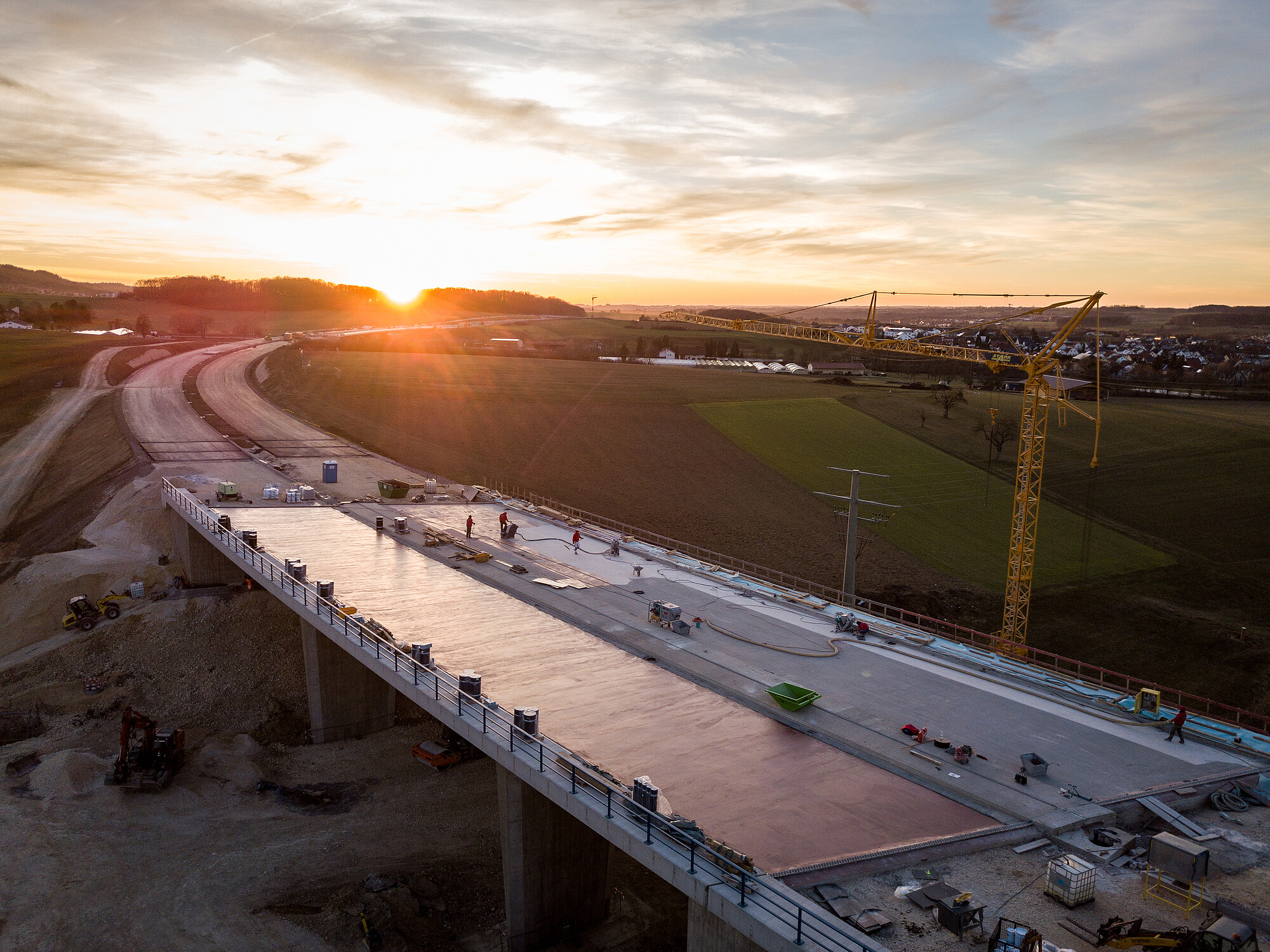 T
Bridge sealing Schettelbach bridge
Successful sealing of two engineering structures
Object: Schettelbach bridge and structure 9 of the Mögglingen bypass
Scope: Pavement sealing, total area approx. 2,040 m².
Subsoil: Mineral subsoil, new concrete roadway slab
Period: March 2019
Applied: WestWood® Wecryl Sealing system: primer resin WestWood® Wecryl 123 in combination with polymer bitumen weldable membrane Vedag VEDAPONT BE and mastic asphalt.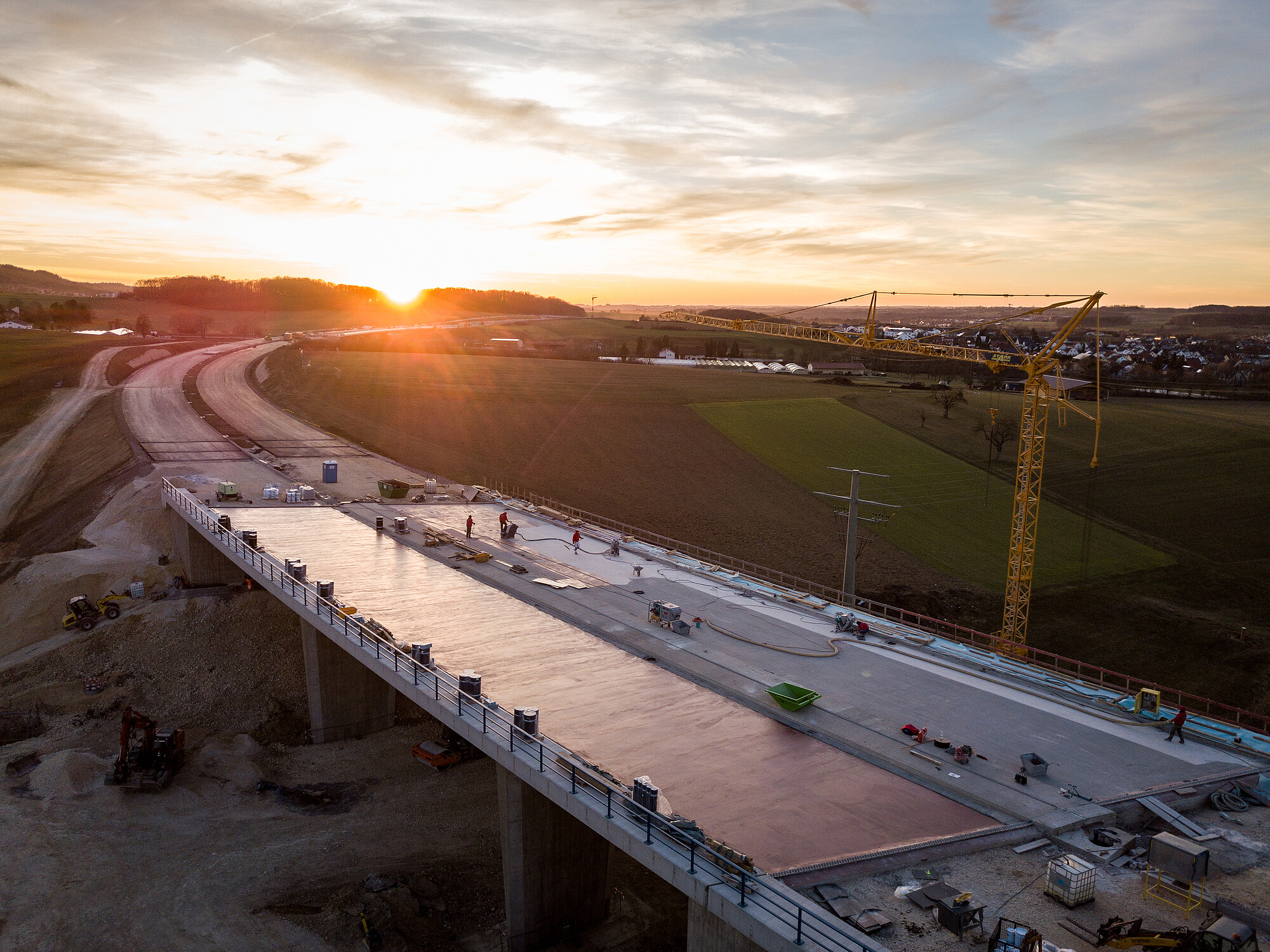 Road sealing despite cold ensures successful opening
Until now, the federal highway 29 (B 29) ran through the village of Mögglingen. In 2015, construction began on the new bypass, which will massively reduce traffic in the town. The local bypass crosses 14 new bridges, including the Schettelbach Bridge with bridge areas of 912 and 928 m² as well as Structure 9 with approx. 200 m². The inauguration of the bypass was scheduled for April 2019. However, since temperatures around -5 °C prevailed at night and +8 °C during the day around the sealing of the two bridges, the use of a material that cures in only 20 minutes under such weather conditions was required. The choice fell on the PMMA system structure with Wecryl 123 primer resin as sealer, Vedag VEDAPONT BE polymer bitumen sheeting and two layers of mastic asphalt. In this way, the specifications of ZTV-ING 7.1 could be realized.